February 28, 2018
Today is the Rare Disease Day 2018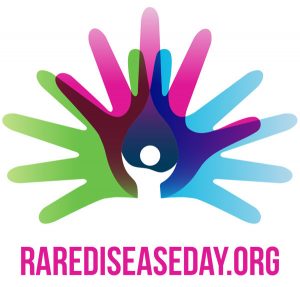 Since 2018, the last day of February has been celebrated as the Rare Disease Day to raise awareness about rare diseases and their impact on patients' lives. The campaign targets the public, policy makers, public authorities, industry representatives, researchers, health professionals and anyone who has an interest in rare diseases.
This year's campaign Show your rare, Show you care encourages to show support for the rare disease community by posting photos with your face or hands painted in the Rare Disease Day colours. RD-Connect colleagues are proud to participate in the Rare Disease Day and keep working towards improving the patients' life quality!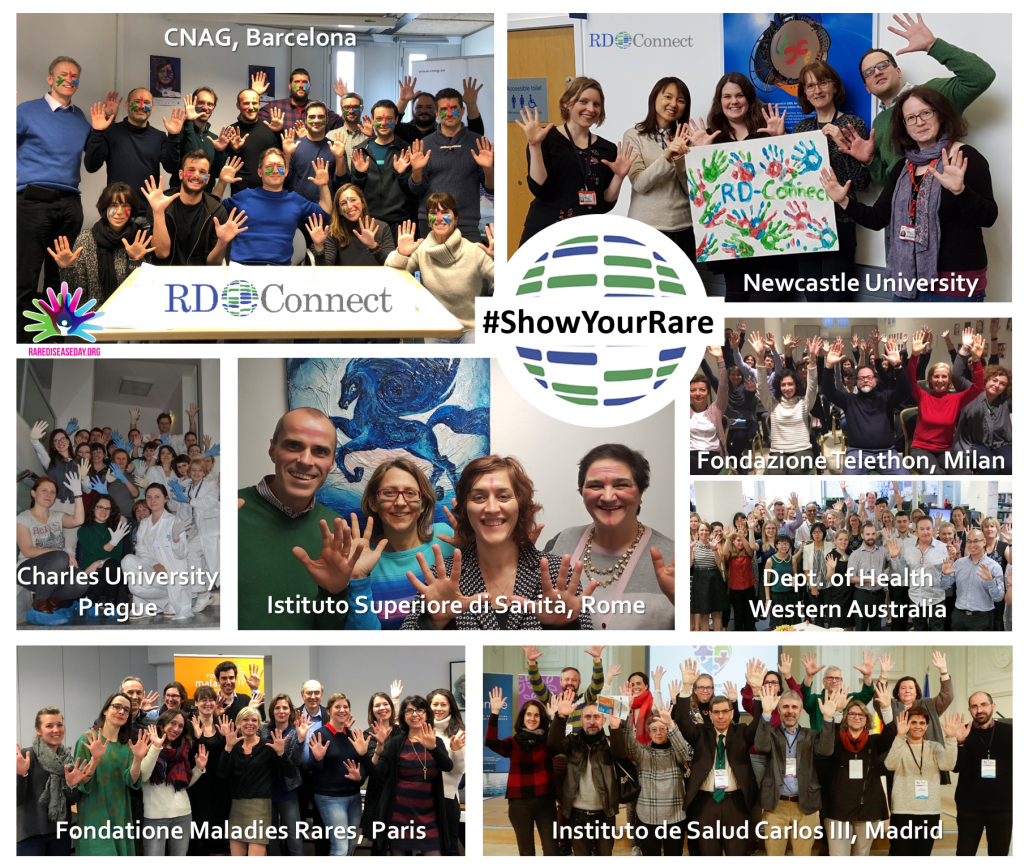 RD-Connect partners are also engaged in outreach events around Europe as part of the campaign, including Genetics Matters on the 24th Feb in Newcastle upon Tyne, UK; 4th National Colloquium on Research in Rare Disease on the 26th Feb in Valetta, Malta; a live tweet chat #ShareOnRare on the 2nd of March and an social campaign on undiagnosed diseases and new-born screening in Italian media starting today. In February, RD-Connect has also released two key publications in the European Journal of Human Genetics: Gainotti S et al., "The RD-Connect Registry & Biobank Finder: a tool for sharing aggregated data and metadata among rare disease researchers" and Lochmüller H & Badowska D et al., RD-Connect, NeurOmics and EURenOmics: collaborative European initiative for rare diseases.